I was challenged by my local
Barnes & Noble
to develop a list of 31 horror movies to watch, one a day for October. My only problem is that I couldn't pick just one.
For October 29, enjoy the following picks!
Horror Author Joe Chianakas pick-of-the-day:
THE HOLE
Like a lot of contemporary flicks, this is a modern film that tries to throw back to the teen thrillers of the '80s. And it succeeds! It's scary, exciting, and fun. One I highly recommend!
Available on: Netflix
Rabbit in Red pick-of-the-day
(a movie referenced in my horror series):
THE RING
This is one you have to see without someone spoiling the story for you. It's got mystery, story, a hell of a creepy character, and a fantastically scary ending. LOVE IT!
Available on: Look for it on WGN this weekend
The Magnificent Movie Emporium pick
(join the movie group by clicking the link if you enjoy discussing your favorite movies!)
:
ANNABELLE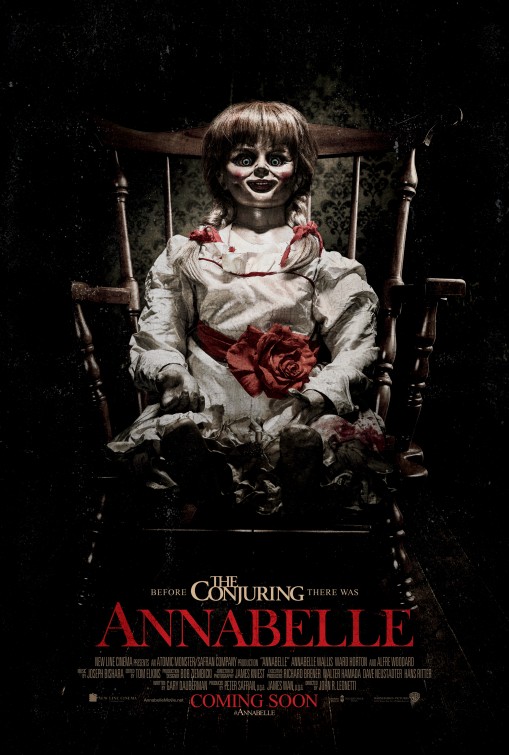 That doll alone makes it worth the watch! It's the prequel to
The Conjuring
, and although it's not as strong as its parent film, its a fun movie to watch.
Available on: iTunes
Want more?
My friend Bryan at
Fitz of Horror
, the hottest horror movie page on Facebook, is posting favorite movies by the HOUR this month!
Get Rabbit in Red, the book voted FAVORITE HORROR BOOK OF 2016, today!
Available at
Barnes and Noble
, online retailers like
Amazon
, or request a copy from your favorite, local bookstore or library.
You can read it on the app, Tapas!
You can get a signed copy from our Etsy shop.
The audio book is available for those who prefer to listen! Get it on Amazon, Audible, or iTunes!
Follow the author on Facebook or Twitter.
The second book in the series, Burn the Rabbit, is available now, too.
Enjoy!