My horror series,
Rabbit in Red
, has been called "a love letter to horror movies." If you've read it, you know I love my horror! And every October, I enjoy watching as many horror movies as possible. Don't you?
I was challenged by my local
Barnes & Noble
to develop a list of 31 horror movies to watch, one a day for October.
The challenge I have: ONLY ONE?
So I'm going to give you a couple of my favorites each day. Additionally, I've asked some friends to help out. My friend Dave runs a movie group on Facebook called
The Magnificent Movie Emporium
, so I'm going to include a special selection from him, too.
(Want even more? My friend Bryan at
Fitz of Horror
, the hottest horror movie page on Facebook, is posting favorite movies by the HOUR this month!)
Let's get started. Here are our picks for October 1.
Author Joe Chianakas pick:
URBAN LEGEND
From Rotten Tomatoes:
"

When a series of strange deaths occurs on campus, beautiful and assertive student Natalie suspects that they are murders based on urban legends. Her classmates, loyal Brenda, ambitious journalism major Paul, and school practical joker Damon, insist the deaths are just coincidences. When Natalie gets too close to discovering how the deaths are connected, she realizes she's the killer's next victim."
Why I like it: It may have poor ratings, but it's fun! What a great way to kick off Halloween horror movies: enjoy a film that incorporates all sorts of creepy and fun urban legends. Plus, Robert Englund as the professor (that's my favorite part)!
Available on: iTunes
Rabbit in Red pick (a movie that's referenced in my series):
THE BABADOOK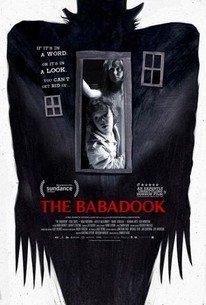 This one has a 98% on Rotten Tomatoes from critics, and I'd agree with this consensus:
The Babadook
relies on real horror rather than cheap jump scares -- and boasts a heartfelt, genuinely moving story to boot.
Available on: Netflix, Amazon, iTunes
The Magnificent Movie Emporium pick
(join the movie group by clicking the link)
:
SUSPIRIA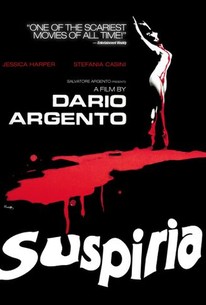 Rotten Tomatoes gives this one a 93%, and here's the consensus:
The blood pours freely in Argento's classic
Suspiria
, a giallo horror as grandiose and glossy as it is gory.
Sounds fun!
Available on: DVD
Come back tomorrow for our next Halloween horror movie picks!
Get Rabbit in Red, the book voted FAVORITE HORROR BOOK OF 2016, today!
Available at
Barnes and Noble
, online retailers like
Amazon
, or request a copy from your favorite, local bookstore or library.
You can read it on the app, Tapas!
You can get a signed copy from our Etsy shop.
The audio book is available for those who prefer to listen! Get it on Amazon, Audible, or iTunes!
Follow the author on Facebook or Twitter.
The second book in the series, Burn the Rabbit, is available now, too.
Enjoy!