My horror series,
Rabbit in Red
, has been called "a love letter to horror movies." If you've read it, you know I love my horror! And every October, I enjoy watching as many horror movies as possible. Don't you?
I was challenged by my local
Barnes & Noble
to develop a list of 31 horror movies to watch, one a day for October. My only problem is that I couldn't pick just one.
For October 2, enjoy the following picks!
Horror Author Joe Chianakas pick-of-the-day:
HALLOWEEN H20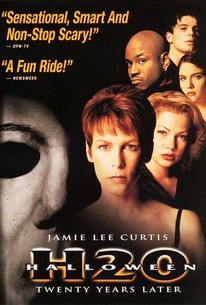 I know, I'm starting with a squeal, not the original, but here's the thing: The original is the best. Save that for later. For now, watch I would consider the absolute best of all the sequels. There's a ton of fun horror allusions: Jamie Lee's mother, who was in the original Psycho, plays a motherly role in this film, for one. See if you can catch all the throwbacks to the original.
As a stand alone film, it still gives me a great sense of excitement for Halloween, and I think it will get you in the mood, too!
Available on: Starz/Encore On Demand, DVD/Blu-Ray
Rabbit in Red pick-of-the-day (a movie referenced in my horror series):
TRICK 'R TREAT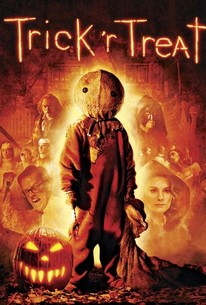 Quickly becoming a cult classic, this is a must-watch Halloween movie! With an 86% on Rotten Tomatoes, here's the consensus:
A deftly crafted tribute to Halloween legends,
Trick 'r' Treat
hits all the genre marks with gusto and old fashioned suspense.
Available on: Amazon, iTunes
My friend Dave runs a fun movie group on Facebook, so I've been asking him for his picks, too, to give you some extras!
DAWN OF THE DEAD (1979)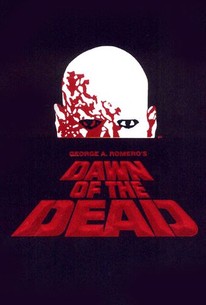 Rotten Tomatoes gives this one a 98%! Here's the consensus:
One of the most compelling and entertaining zombie films ever,
Dawn of the Dead
perfectly blends pure horror and gore with social commentary on bourgeois society.
Hope you enjoyed today's picks. Come back tomorrow for more!
(Want even more? My friend Bryan at
Fitz of Horror
, the hottest horror movie page on Facebook, is posting favorite movies by the HOUR this month!)
Get Rabbit in Red, the book voted FAVORITE HORROR BOOK OF 2016, today!
Available at
Barnes and Noble
, online retailers like
Amazon
, or request a copy from your favorite, local bookstore or library.
You can read it on the app, Tapas!
You can get a signed copy from our Etsy shop.
The audio book is available for those who prefer to listen! Get it on Amazon, Audible, or iTunes!
Follow the author on Facebook or Twitter.
The second book in the series, Burn the Rabbit, is available now, too.
Enjoy!