My horror series,
Rabbit in Red
, has been called "a love letter to horror movies." If you've read it, you know I love my horror! And every October, I enjoy watching as many horror movies as possible. Don't you?
I was challenged by local
Barnes & Noble
to develop a list of 31 horror movies to watch, one a day for October. My only problem is that I couldn't pick just one.
For October 7, enjoy the following picks!
Horror Author Joe Chianakas pick-of-the-day:
The Cabin in the Woods
What's not to love about this movie? If you haven't seen it, call in sick to work NOW, and watch it NOW. Seriously. It's a horror-lovers orgy.
You've got the classic cabin in the woods setup, but there's a twist. This is all some kind of end-of-days government project? And there are really hundreds of monsters that could be unleashed any moment? WHAT?
Just watch it, kick back, and enjoy a thoroughly creative and humorous horror flick.
Available on: Check Syfy-- they're showing it several times this month. Also on iTunes and Amazon.
Rabbit in Red pick-of-the-day
(a movie referenced in an upcoming part of my horror series):
Hush
This is a great film brought to us by Blumhouse (Jason Blum; JB-- anyone make that connection?).
Home invasion movies scare me more than any other type of horror, usually. This one-- imagine being deaf and having a home intruder break in. You can't even hear him creep up on you. Ahhh! It's a good film.
Available on: Netflix
My friend Dave runs a fun movie group on Facebook, so I've been asking him for his picks, too, to give you some extras!
The Thing (1982)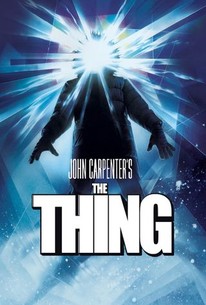 It's John Carptener, it has an all-star cast, there's an alien craft in the Antarctic-- what more can you ask for? Classic Halloween fun!
Available on: Amazon, iTunes
Want more?
My friend Bryan at
Fitz of Horror
, the hottest horror movie page on Facebook, is posting favorite movies by the HOUR this month!
Get Rabbit in Red, the book voted FAVORITE HORROR BOOK OF 2016, today!
Available at
Barnes and Noble
, online retailers like
Amazon
, or request a copy from your favorite, local bookstore or library.
You can read it on the app, Tapas!
You can get a signed copy from our Etsy shop.
The audio book is available for those who prefer to listen! Get it on Amazon, Audible, or iTunes!
Follow the author on Facebook or Twitter.
The second book in the series, Burn the Rabbit, is available now, too.
Enjoy!