I was challenged by my local
Barnes & Noble
to develop a list of 31 horror movies to watch, one a day for October. My only problem is that I couldn't pick just one.
For October 9, enjoy the following picks!

Horror Author Joe Chianakas pick-of-the-day:
THE EVIL DEAD 2
I'm not entirely sure which of the Evil Dead films are my favorite. I think you need to watch one and two back-to-back for the best effect, but if I only had time for one, I'd watch the sequel. It's hilarious and campy, a perfect cool October night kind of film. See what all the craze is about that led to an
Ash vs. Evil Dead
show (currently on Starz, and it's awesome).
Available on: Cinemax, Amazon, iTunes
Rabbit in Red pick-of-the-day
(a movie referenced in my horror series):
SCARY MOVIE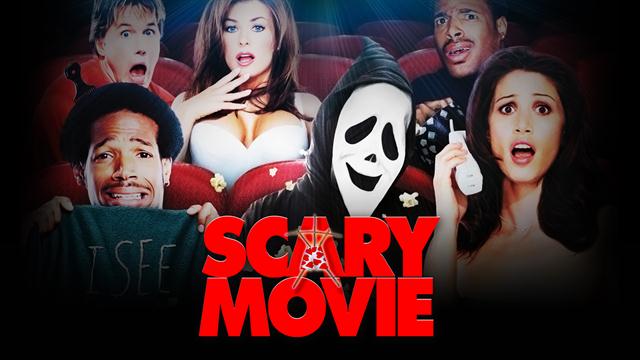 If
Evil Dead
isn't hilarious enough, then watch the spoof that spawned so many sequels. I like this movie because it came out right after the peak of the slasher films (is
Scream
the last good slasher franchise?) and it's fun to catch all the horror movie references. Just gather some friends and have a night of Halloween laughs.
Available on: Some of the sequels are on Netflix, but you'll have to search Amazon, iTunes, or your DVD tower for this one
The Magnificent Movie Emporium pick
(This is a Facebook group that chats about all kinds of movies every day-- join the movie group by clicking the link!)
:
MY BLOODY VALENTINE
The original 1981 flick involves a slasher who cuts out people's hearts with a pick-axe. Add some partying teens, a dark setting in mines, and you've got a unique and fun addition to the slasher film.
Available on: iTunes, Amazon
(Want even more? My friend Bryan at
Fitz of Horror
, the hottest horror movie page on Facebook, is posting favorite movies by the HOUR this month!)
Get Rabbit in Red, the book voted FAVORITE HORROR BOOK OF 2016, today!
Available at
Barnes and Noble
, online retailers like
Amazon
, o
r request a copy from your favorite, local bookstore or library.
You can read it on the app, Tapas!
You can get a signed copy from our Etsy shop.
The audio book is available for those who prefer to listen! Get it on Amazon, Audible, or iTunes!
Follow the author on Facebook or Twitter.
The second book in the series, Burn the Rabbit, is available now, too.
Enjoy!